VPN setup guide – Mac OS X 10.2-10.4
---
---
2. Click "VPN".
---
3. When asked what kind of VPN connection you'd like to configure, choose PPTP.

---
4. Enter "connect.encryptline.com" in the Server address field, and your user name (you've received this after completing your purchase, and you can also find it in your receipt e-mail) in the Account Name field.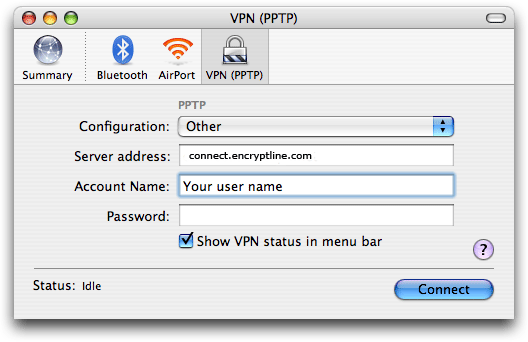 ---
5. Select "Edit Configurations..." from the Configuration menu.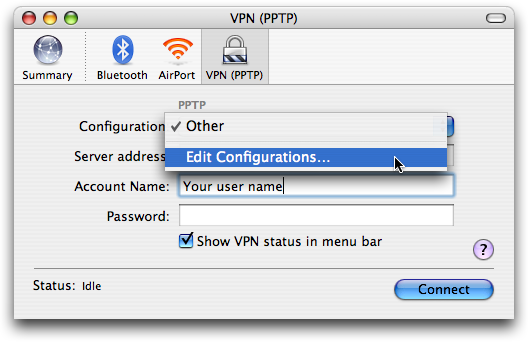 ---
6. Enter a name for the connection, e.g. "EncryptLineVPN", and click "Save".

---
7. Enter your EncryptLineVPN password in the Password field and click "OK".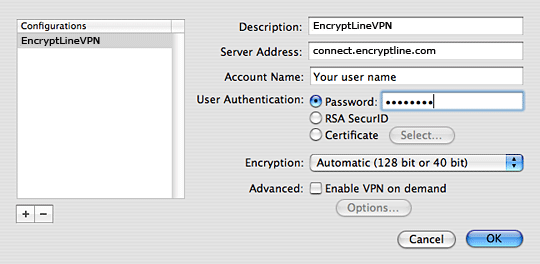 ---
8. Click "Connect".
---
9. You are now connected to EncryptLineVPN!